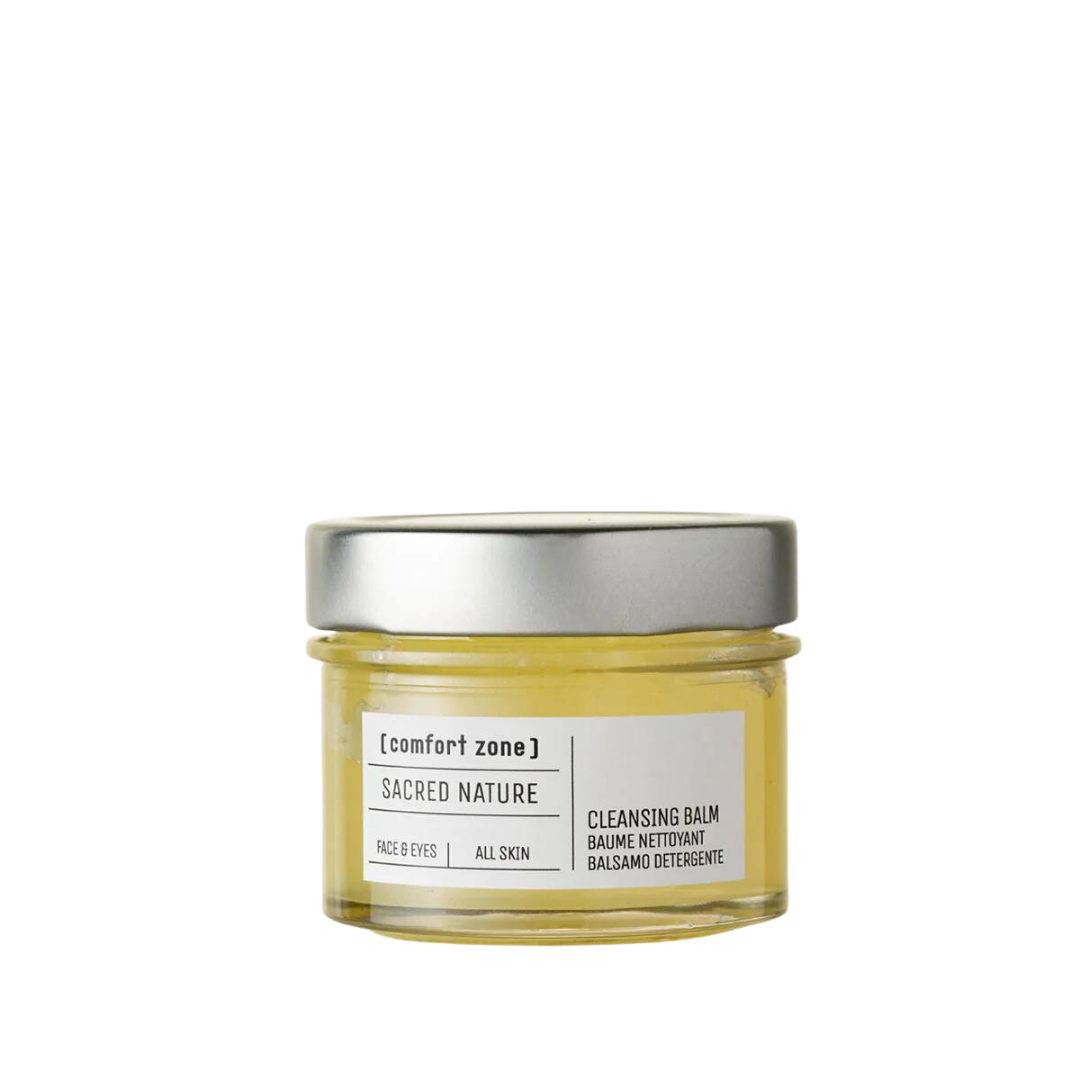 Comfort Zone Sacred Nature Cleansing Balm
Regular price
£38.00
Sale price
£32.30
/
Tax included.
---
Delicate cleansing balm
A silky daily cleanser for all skin conditions for each and every individual. Even the more delicate ones, a hydrated and clean skin, a hydrating and effective, protective cleanser.
How it works:
The delicate surfactants create a light and gentle foam which conveys pleasure to the product , rendering it apart from other products and is beneficial for the most sensitive skins.The butterfly tree extract enriches the formula ensuring a biologic defense to the cellular DNA.The normal formulation of water has been greatly replaced with an organic, steril orange water which fosters remineralization of tissues and drenched hydration to the skin, leaving it feeling clean and velvety dewy.
How to use:
Apply the product with a delicate massage onto a previously dampened skin, then rinse with water.
Key ingredients:
Butterfly tree extract , organic orange distilled water.