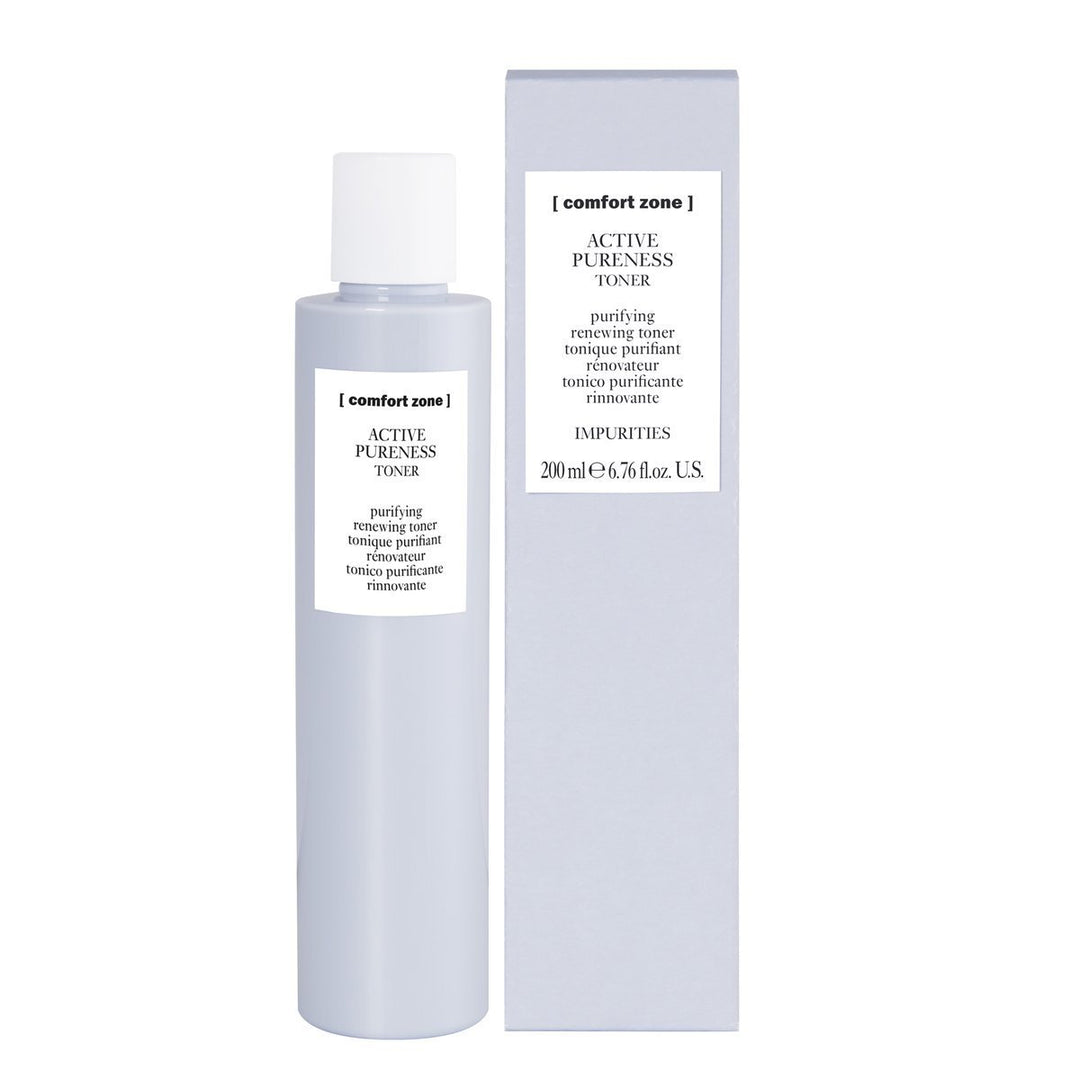 Comfort Zone Active Pureness Toner
Regular price
£26.50
Sale price
£22.50
/
Tax included.
---
Purifying rebalancing Tonic
Comfort Zone Active Pureness Tonic is a purifying, fresh alcohol free lotion with an opacifying and astringent action for skins prone to impurities and excess oil production.
This simple mix of science & nature create simple clear results. You will be amazed with the purifying properties.As all the Active Pureness range, Comfort Zone Active Pureness is a must for anyone with combination/oily skin types who are prone to spots or blemishes. 
The Beneficial results you will experience after using Comfort Zone Active Pureness Tonic:
Re-balanced skin
Smooth and silkier skin
Hydrated skin
How it works:
SebustopTM, a phyto-active substance derived from chinese plants, has an effective astringent action, this reduces the unaesthetic aspect of larger pores. This blend of extracts, is vitally important to help re-balance oily skin, it also offers a proven efficacy in reducing bacterial proliferation, in-turn contrasting possible development of imperfections. The extracts of grapefruit, lemon and pineapple, also selected for their astringent properties, help to stabilize excessive sebaceous secretions. Propolis, a thickened substance rich in flavonoids, mineral salts, vitamins and amino acids, has been used since ancient times for its anti-microbial properties, but is also an anti-oxidant, preserving skin equilibrium by protecting it from infections and from free radicals.
How to use:
Apply after cleansing, using a cotton pad/brush to neck and face.
Key ingredients:
SebustopTM, Propolis, Extracts of grapefruit, Lemon, Pineapple