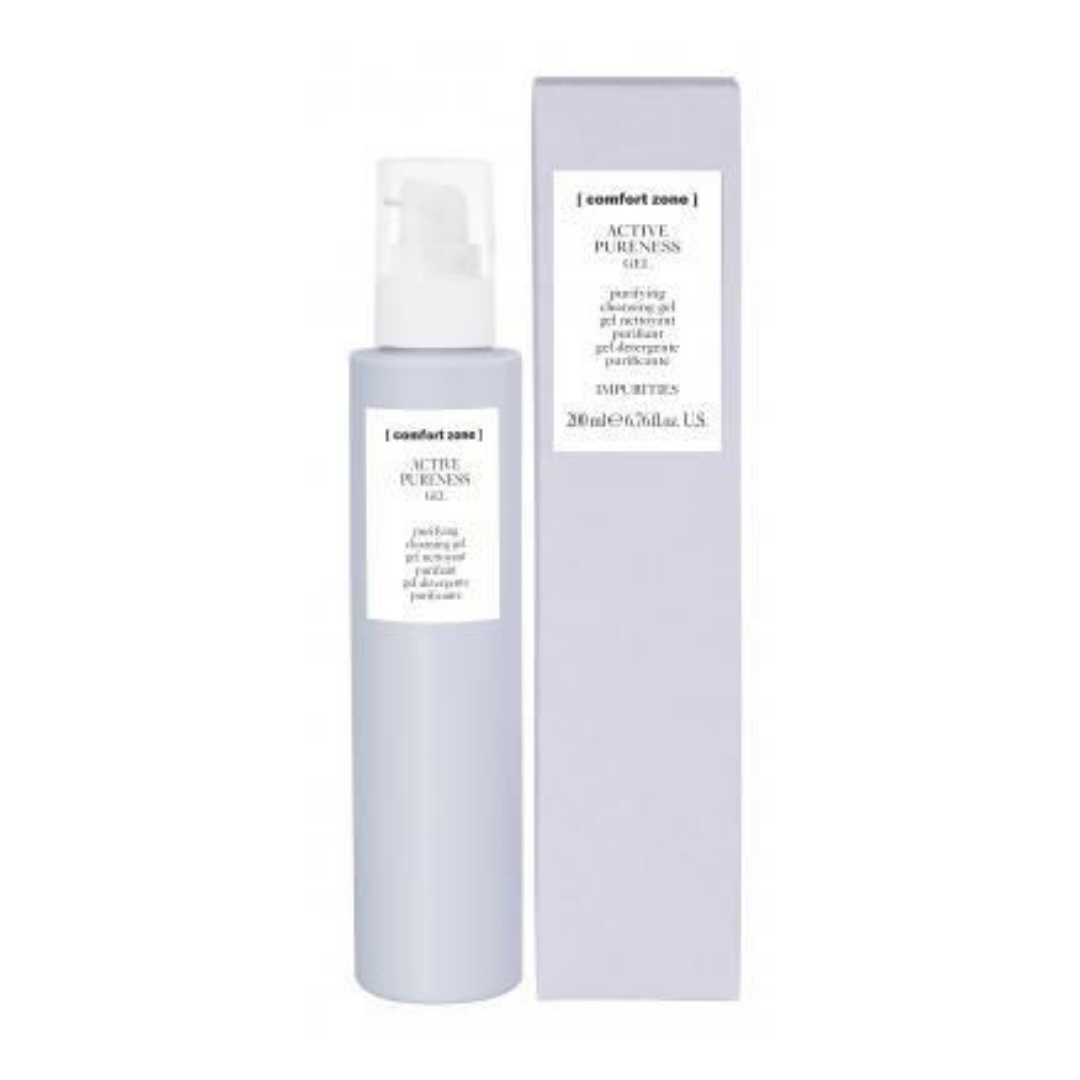 Comfort Zone Active Pureness Cleansing Gel
Regular price
£26.50
Sale price
£22.52
/
Tax included.
---
Active Purness Cleansing Gel
This Cleansing gel contains 3% gluconolactone for its exfoliating action. Thanks to the presence of purifying and sebum-normalizing actives, the active pureness cleansing gel deeply cleanses the epidermis and clears the pores.
Suitable for:
For impure, oily and acne-prone skins. Recommended for male skins and in hot and humid climates.
How comfort Zone Activepureness Cleansing Gel works:
Delicate surfactants with hydrating and sebumnormalizing characteristics guarantee an effective cleansing action that respects the skins natural equiibrium. SebustopTM, a phyto-active substance extracted from chinese plants, has an effective astringent action, this reduces the unaesthetic aspect of enlarged pores. This blend of extracts, is so important to help rebalance the aspect of oily skin, offers a proven efficacy in helping to reduce bacterial proliferation, in-turn contrasting possible development of the skins imperfections. Propolis, a thickened substance rich in flavonoids, mineral salts vitamins and amino acids, has been used since ancient historic times for its anti-microbial properties,It is also an anti-oxidant, this helps to preserve the skins equilibrium by protecting from free radicals and infections.
How to use:
Daily: morning and evening, dampen the face and neck with warm water, apply the cleanser and massage in circular motions working upwards from neck to face.
Key ingredients:
Delicate surfactants, Sebustop